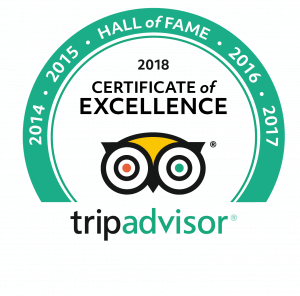 The Tripadvisor Hall of Fame Award is a recognition for tourism operators when they have achieved 5 years in a row of earning the annual Certificate of Excellence. Salt Air is extremely proud to say we have now received this award again in 2018.
Receiving consistently excellent reviews by travellers is no easy task, we certainly always aim to please so it's fabulous to be recognised by our customers as providing excellent service and experiences, and also by Tripadvisor who aim to show the operators that stand out in the crowd.
Thanks to all our wonderful customers who helped us to achieve this honour.